19 days – that's how many days the average worker spends commuting in traffic each year. Here are some tips to cope with commuting stress:
✅ Try yoga or meditation in the morning before your commute.
✅ Download a podcast, audio book or playlist.
✅ Practice a new language.
❌ Avoid flipping radio stations or listening to news, which adds to stress.
✅ To avoid driving on autopilot, mix up your routine. Drive a different route, go through a different door or park in a different spot. Take note of new buildings, scenery, etc.
✅ Explore finding a carpooling buddy, so you can drive less.
✅ Spend time outside every day to reduce your overall stress.
❌ Avoid distracted driving, even in stopped traffic. No eating, drinking, phone use, adjusting hair and make up, etc.
---
Plan to disconnect and get away with friends! A good travelling adventure with the people you love most helps to build bonds and strengthen relationships. How about a #roadtrip? Ideas for destinations here: http://ow.ly/QsxX50txnwQ
---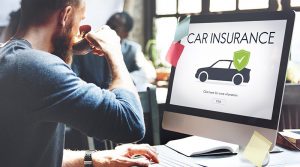 Is saving money on your to-do list for 2020? Save smart when it comes to auto insurance: bit.ly/39pSAik
---
If you're a rider, stay safe on the road with these tips (wearing a helmet isn't enough):
✅ Obey traffic laws. Stop at lights and stop signs.
✅ Use hand signals when turning.
✅ If you're not used to riding, plan shorter trips to build your riding ability.
✅ Always ride as far right as safe, while remaining visible to drivers.
✅ Try to ride in a straight line.
❌ Avoid swerving.
✅ Watch for leaves, puddles, manhole covers and other hazards ahead.
✅ Make eye contact with drivers to ensure they see you.
✅ Maintain your bike, making sure brakes work and tires are properly inflated.
---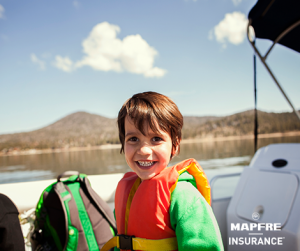 Putting a boat in the water? About 5,000 recreational boating accidents occur each year with 3 main causes:
– Passenger falls overboard
– Boat capsizes
– A boat hits another object or boat
Prevent tragedy on the water with this boating safety checklist: http://ow.ly/x1bW50tXelq
---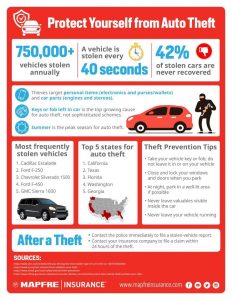 Auto thefts are on the rise again…See the top 5 states and top 5 vehicles targeted, and our prevention tips: http://bit.ly/2WubCBq
---