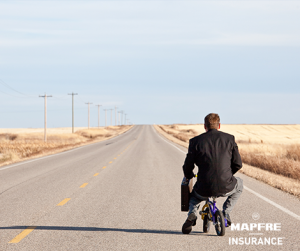 More than 400,000 bicyclists are injured each year by motorists, with an average of 800 fatalities. It's Bike to Work Week and a good time to remember to share the road with bicyclists of all ages:
✅ Keep in mind that bicycles are considered vehicles by law with the same rights as motor vehicles.
✅ Reduce your speed when approaching a bicyclist.
❌Don't pass a bicyclist unless the lane is wide enough and you have a clear sight line.
❌Don't honk at a rider, you could startle them.
✅ Keep an eye out for children; they tend to be unpredictable and don't follow the rules of the road.
---
It's almost time to open up that pool for the summer! As much fun as they are, pools also increase your liability risk. Be sure to talk to your insurance agent about your pool and consider increasing your liability limits or adding an Umbrella policy to make sure you can enjoy your pool with peace of mind. Get more tips on pools and insurance here: http://ow.ly/zz2150ubtBR
---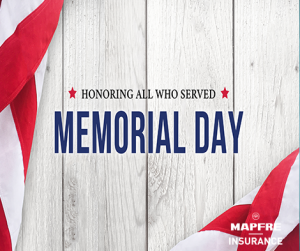 "All gave some, some gave all." We are grateful for all those who served.
---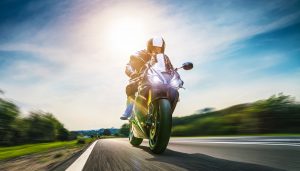 May is National Motorcycle Safety Awareness Month. Did you know that the majority of the time, car and truck drivers are at fault when motorcycle accidents happen? There are a number of reasons why, starting with the fact that motorcycles are easily hidden in your blind spot. Read up on how to avoid crashes with motorcycles >>10 important tips: http://ow.ly/7pVn50tUAgp
---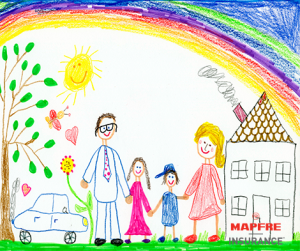 Today is Insurance Awareness Day, a great day to look at how much you could save by bundling your home (or renters) + auto insurance! Check out what MAPFRE Insurance can do for you. Get a quote today! http://ow.ly/U3Zr30ofyR6
---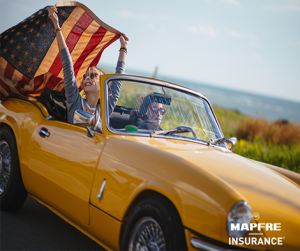 Music helps make the journey even more memorable. Check out our 4th of July Spotify playlist: https://spoti.fi/2ZCKD3O
---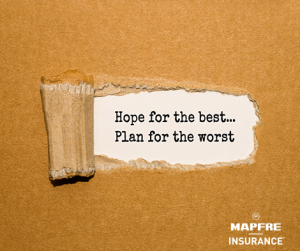 June is National Emergency Preparedness Month. Print or screenshot this emergency checklist to make sure you have documents and supplies organized when you need them! http://ow.ly/kGiL30ofyCH
---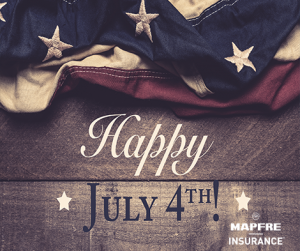 "America was built on courage, on imagination, and an unbeatable determination to do the job at hand." – Harry S. Truman
Remembering the spirit that is our heritage today. Happy 4th of July!
---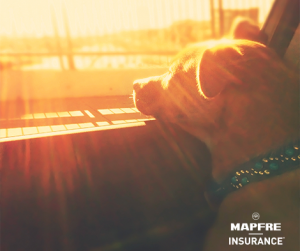 The temperature inside your car climbs 20 degrees in just 10 minutes, even with the window cracked. You may like to take Fido everywhere you go, but if he can't go with you inside – leave him home, not in your car.
---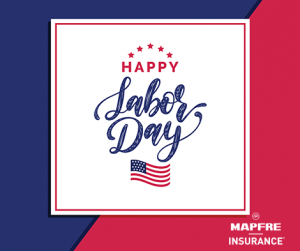 Happy Labor Day to all!
---
September is National Preparedness Month, a good time to stock up on supplies and organize your documents. This video makes stocking up simple: http://bit.ly/31NnxJB
---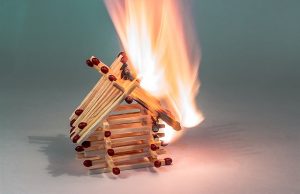 Knowing what to do in the event of a fire is particularly important for older adults. At age 65, older adults are twice as likely to be killed or injured by fires compared to the population at large. By age 75, that risk increases to three times, and to four times by age 85.
Are you and your loved ones prepared? Visit nfpa.org/fpw for tips and resources. #FirePreventionWeek 
---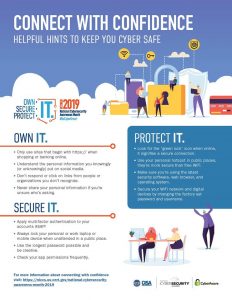 October is National Cybersecurity Awareness Month! When it comes to #cybersecurity make sure you OWN IT. SECURE IT. PROTECT IT. 
---
Today is International Water Safety Day! This summer, remember these tips:
✅Secure pools with a 4-foot high fence or barrier with a self-latching gate.
✅Keep floats, reaching poles and other life-saving equipment in an easy-to-reach area.
✅Have flotation devices, such as life vests, available for guests who are not experienced swimmers.
❌Avoid alcohol while swimming and while supervising children in the water.
➕More tips from the CDC http://ow.ly/sM4I30ofywI
---
This week is Healthy and Safe Swimming Week! Did you know that pool chemistry has a lot to do with helping your swimmers stay healthy? Showering for just one minute can rinse off most harmful bacteria that could make you sick from the water. Get more tips on how to stay healthy while swimming here: http://ow.ly/h36B50ubvtS
---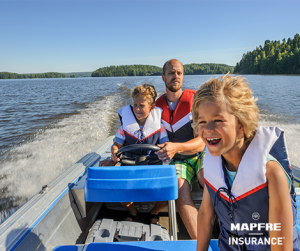 According to the U.S. Coast Guard, 76% of boating deaths occur due to drowning, and 85% of victims were not wearing life jackets. During Safe Boating month, commit to just Wear It. Did you know there are newer life jacket options that are lightweight, comfortable and safe? Guidelines for the whole family: http://bit.ly/2PMXwVh
---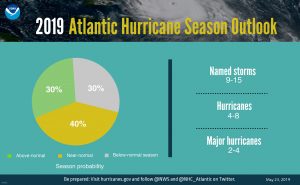 June officially kicks off Atlantic Hurricane Season, so before storms strike, prepare an emergency kit. The rule of thumb is to have 3 days of non-perishable food and water on hand. Check out these other tips to help you prepare: https://bit.ly/2Khvcto
---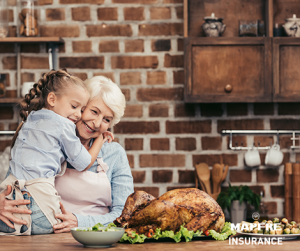 Many of us will be cooking up a storm this week! Remember to keep a lid nearby to smother potential grease fires and check out these additional safety tips: http://bit.ly/2Mn7rQ4 
---
Light your home up safely this holiday season: ✅Ask someone to hold the ladder for you when installing lights . ✅Make sure there is a bulb in each light socket and discard and replace damaged strands. ❌Don't string more than 3 strands of lights together. More tips on our blog: http://bit.ly/2XA6nxh
---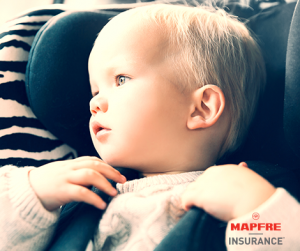 Children shouldn't wear coats in their car seats because coats can create a gap in the safety straps that could endanger a child in a crash. Experts recommend that children wear nothing heavier than a sweatshirt in a car seat. The Today Show recently demonstrated the danger with a crash test dummy: https://on.today.com/35iTXwA
---
Late fall is peak season for the 1.9 million animal-vehicle collisions that occur annually. With the average damage totaling $3,305, these tips help you avoid collisions and offer insurance coverage basics: http://bit.ly/2KpjCf3
---
The most dangerous time to be on the road is between 6 p.m. on December 31 and 6 a.m. on January 1. Plan ahead and stay safe: ✔️Use public transportation if available. ✔️Designate a sober driver or use a ride-sharing service. ✔️Consider staying over where you celebrate.
---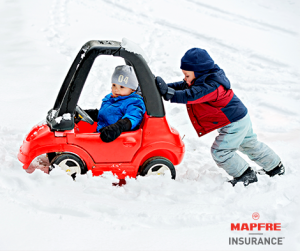 Winter is officially here! Do you have an emergency kit in your vehicle just in case? Here's what to stock: http://bit.ly/2XFTpOH
---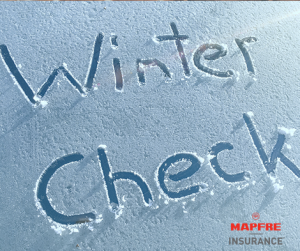 Do you know someone who clears just a little spot on their windshield before taking off? It's dangerous and illegal in many states. Please completely clear your windshield and don't forget the roof! Video tips from the Massachusetts State Police: http://bit.ly/2tqFD7F
#ClearSnowBEFOREyouGo 
---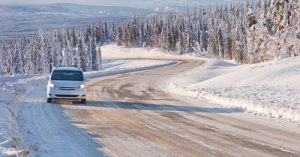 With the first winter storm on the way, refresh your winter driving knowledge with these tips: bit.ly/2q7zkEA
---